The microphone isn't working!
1) Please check that your microphone is enabled.
2) The microphone requires HTML5 support, so please make sure you're using either Mozilla Firefox or Google Chrome.
3) For browser security reasons, the webpage is not allowed to automatically turn on the microphone. You have to click "Allow" on the pop-up. (If you accidentally clicked "not allow", you might have to reload the page or restart your browser.) See example here: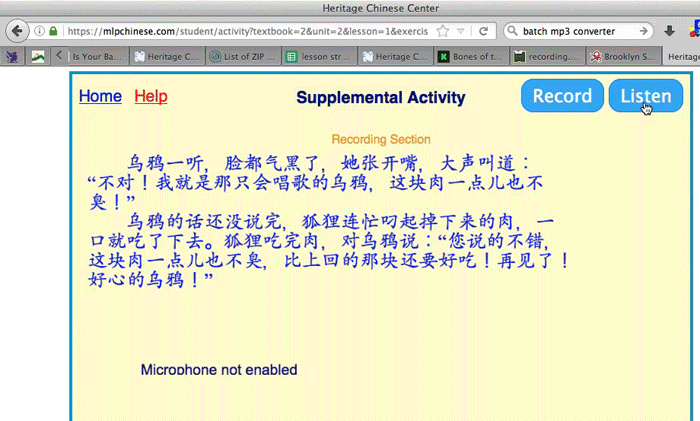 If you accidentally click "don't allow" and the preference is saved: Here's how to reset it for Firefox, and here's how to make this website an exception in Chrome (steps 1-5).